Building Your Perfect Wardrobe
The perfect wardrobe for anyone begins with basics. There are essential items one must always have in their closet no matter what style you may have so don't be afraid to invest a little more money on better quality.
From these basics you can create many different looks!
Everyone talks about the little black dress and it is a key item every girl should have. Depending on your body type the silhouette of the dress should flatter your figure and make you look elegant ;) It can be worn day or night and can be dressed up or down.
2.Button Down
A button down blouse is a classic in any woman's closet. Having a solid neutral color or a fun print that can be worn out for a girls night out or at work is essential. The purpose is that it can be paired many different ways and it is comfortable and flattering.
3. Jewelry
Having basic jewelry pearls, rings, stud earrings, etc makes any outfit look more interesting. It can make someone look from bland to glammmmm :) So don't forget to keep your jewelry box filled with some goodies.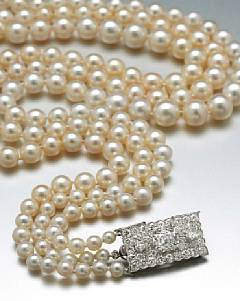 4.Neutral Pumps
Black, white, and nude are great colors to pick for your first pair of heels. The style can vary on your personal preference. You can buy a classic pump, a peep toe, maybe even strappy heels, whatever you are comfortable walking in. Remember that the color should be neutral so it can match with many different outfits and you get your moneys worth ;)
5.Trendy Bag
Bring out the color and funk with a trendy fun bag! Nothing better than a great purse to compliment an outfit have fun with the shapes, colors, prints doesn't have to be name brand to be cute ;)